Below, we have provided the full transcript of an interview with US Senator for Minnesota Amy Klobuchar from the third episode of our series, Antitrust In an Election Year: Challenges Ahead.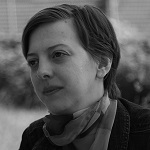 Leah NYLEN:
Thanks to CCI and Competition Policy International. I'm Leah Nylen Politicos Antitrust reporter. And with me today is Senator Amy Klobuchar from Minnesota. The top Democrat on the Senate judiciary's Antitrust Subcommittee. Thank you for joining us.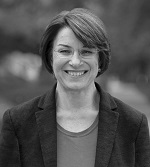 Amy KLOBUCHAR:
Well, thanks, Leah. And this is very timely that we're doing this interview. I think, you know what's happening, not just before the pandemic, but with the pandemic, we've just seen so much more consolidation, slow up, where we call, "The startups slump" and this consolidation just is not good for anyone, whether it's in tech or other industries as well.
NYLEN:
Well, thank you, let's get right to it. The Justice Department filed its long awaited antitrust suit against Google over search last week. I know it is still early days, but do you have any immediate reaction to the suit and/or the statement by Democratic attorneys, general, including Minnesota AG Keith Ellison, that they are taking a wait and see approach right now?
KLOBUCHAR:
Well, this is a long overdue start to get this suit going, and I am glad that they have filed this suit. Do I like the timing, just a few weeks before the election? No, because I think that undercuts it, but that still doesn't mean that it's not an impor
!-->!-->!-->!-->!-->…