Below, we have provided the full transcript of an interview with Assistant Attorney General for the US Department of Justice from the final episode of our series, Antitrust In an Election Year: Challenges Ahead.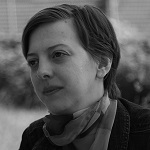 Leah NYLEN:
Thanks to CCIA and Competition Policy International. I'm Leah Nylen, Politico's Antitrust reporter. And with me today is Makan Delrahim, the Justice Department's Assistant Attorney General for Antitrust. Makan, welcome and thanks for joining us.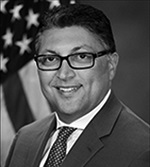 Makan DELRAHIM:
Good morning, Leah. Thanks so much for having me.
NYLEN:
Great. So let's start with some really fresh news. Last night the Justice Department filed a petition in Federal Court in Massachusetts, against the management consultancy, Bain & Company, for failing to turn over documents the Division requested as part of its Visa Plaid merger review. Can you tell us a little bit about that action?
DELRAHIM:
Well, all I can say is what was in the press release and the redacted filing that we made in court. I believe, at least I'm told and was surprised, frankly, that it had been more than a quarter of a century since we had actually gone to court to enforce one of our CIDs. One of our important functions is to have the data to properly analyze transactions. And it's really important for parties to turn over the documents that we require. And so if there's inappropriate claims of attorney client privilege for some documents, we will challenge that in court. And in this matter there's a particular set of documents that we thought was very relevant, that we need to have for this important transaction.
NYLEN:
Great, thanks. As you know, a couple of weeks ago, the House Judiciary Committee issued a report on Antitrust in the tech sector, and it had a number of suggestions for updates to the Antitrust laws, or other changes for Antitrust enforcement. What are your thoughts about some of those recommendations?
DELRAHIM:
Well, I think first of all, it's an important document and I commend them for the work that the Senate, the House Judiciary Committee has done to raise awareness of the competitive concerns that is going on out there, and explore what is anti-competitive, what is not? That particular document is the type of document that's collected a lot of information, not necessarily is that legal, or is it the type of information that is put up to the scrutiny of trial. And they identify some platforms have market power. They certainly do. But they make some conclusions about the legality of generally of market power and monopoly power, without really distinguishing sometimes gaining that type of market power can be legal. It could be done because of superiority of innovation, of greater efficiency in the process, lower cost, better quality products. These are all elements that Antitrust recognizes, and they make some changes, some recommendations for changes in the Antitrust laws. And certainly we would very much support, and have been for the past three years, calling for more resources for the Antitrust division.
And consequential, for the Federal Trade Commission as well, our sister agency. Our budgets have been going down as a matter of real dollars. We're down about 25% from 10 years ago. And transactions are just gotten more complicated and documents are more voluminous, because of digital records that are more available. So there's a number of recommendations which we support. I think looking at the Ohio versus American Express case at the Supreme Court, and the proper test for two-sided markets is very worthy of Congress's time, to look at and see if there's a better bright line rule. Otherwise there's going to be a lot of litigation that is going to happen over the next two decades. So I think there's some changes that is recommended that is good. Some other changes that just seems to say that big is bad, but as we've said sophomorically, big is not bad under the Antitrust laws. It's big when it behaves badly, whether you have obtained or maintained monopoly power illegally, that's what we should be condemning, not so much the incentive for somebody to through better acumens, greater efficiencies, gain market power.
NYLEN:
One of the major suggestions in the report relates to interoperability. I'm going to read you a quote. "The subcommittee staff recommends that Congress consider data interoperability and portability to encourage competition, by lowering entry barriers for competitors and switching costs for consumers. These reforms compliment vigorous Antitrust enforcement by spurring competitive entry." How have you all seen interoperability as an important feature in markets?
DELRAHIM:
Well, there's no question that when you're dealing particularly with digital markets, you're dealing with the network effects and the potential for winner take all. You're seeing that as more of these companies use advanced technologies, using machine learning and artificial intelligence in order to either recommend products, or better target ads and otherwise. A concern is raised for barriers to entry, of new competitors being able to gain access to a particular market. And those recommendations really are directed to lowering the barriers of entry for more competition. Those, we just have to be very careful of how we look at them, consider not only the positive aspects where we're addressing a problem, but also are there any downsides for doing that? And I'm not suggesting there is. I'm saying that we need to think about both of them to have a carefully calibrated Antitrust enforcement regime, that really protects the competitive process.
NYLEN:
Are there particular markets where you guys are very focused on interoperability? I know you guys have focused a lot recently on the financial technically sector.
DELRAHIM:
Well, certainly the Division and the Department have looked a lot in just broader digital platforms. As you know, the department filed a case against Google. There had been some public reporting of other investigations going on, but certainly, whenever new technology challenges an incumbent set of companies. So when Netflix came in, it really challenged the typical video bundles that we all use and consumers use. We saw it challenge the way that we all consume video entertainment. Certainly, music streaming challenge, the old mechanisms of how we bought our music through CDs and a bundle of 16 songs or whatever it was. And now we are consuming music in a different way, but each of those incumbent industries try to hold on as long as they could, without really responding to the consumers' preferences and demands.
I think our financial services sector, we're seeing a lot of exciting new FinTech. We're seeing a lot of cryptocurrencies that hold vast potential. Assuming they're not used for nefarious reasons to hide illegal activity, but they really do hold a lot of potential too, for money movement. And otherwise you have networks for payments that are being challenged now by new mechanisms as well. You're seeing new technology for insurance and banking products. So it's our job as Antitrust enforcers to make sure that incumbents don't act illegally to try to either snuff out new competitors, which is a natural tendency in business. You don't want to give up what you can, and it takes a while for them to adapt, which is why usually new startups are the ones who are better in position to topple an industry, and you have that in multiple sectors. So it's our job to make sure that the competitive process is not harmed at the cost of either innovation or consumers. And so any of those industries that are being challenged now with the new digital technology, is an area of focus for us, and it should be going forward.
NYLEN:
One area that we've seen a lot of development just because of the pandemic is healthcare. Have you guys seen interoperability or other issues in that sector?
DELRAHIM:
So because of the pandemic, we have certainly been active in reviewing some of the collaborations, but one area that's interesting is you also have network effects as electronic health records. The HHS, there's a Office of the National Coordinator for Health Information Technology, Congress has enacted and empowered them. There's new rulemaking, which I believe was supposed to start next week, November one. And then because of the pandemic, I think there's another few months before new rules take effect. And there are actually information blocking and interoperability rules, that they are implementing for electronic health records. So you and I may go … You might want to see a doctor. You might want to get a second opinion. You may have like me, moved from Los Angeles where I had healthcare being done through UCLA, and now I'm here and I'm at Johns Hopkins or GW.
And I want to have my data, my electronic records to be able to move and be portable, without going there, getting a CD signing. When you're in the emergency room, your life could depend on immediate access to that type of information. And making sure those systems for electronic health records, particularly in large hospitals, there are only two companies that control 85% or more of the market, and these new rules that allow the consumer and third party apps to have interoperability. And so there is some actual rule-making going on about interoperability with respect to health records. They also could provide a possible example for other areas where interoperability becomes important to lower barriers of entry.
NYLEN:
Great. So one last question. One of your signature initiatives as Assistant Attorney General, has been the review of older consent decrees. And one of the biggest outstanding ones is the ASCAP BMI Consent Decree. And you all had a workshop on that in July. Where are you all in that review? And do you think you'll have a decision on that before January?
DELRAHIM:
Well, I hope so. That was an important part of our broader reviews. Two of the most high profile ones was the Paramount Consent Decree, and then the music decrees Paramount dealt with the film and movie distribution in theaters by the movie studios. And I'm happy to say that this summer a judge in Southern District of New York agreed with our assessment, and terminated those decrees that have been in place since 1948, and have regulated in effect the way movies were distributed and consumers got to watch them, despite the changes in technology. And I'm hoping that, that will allow competition in new business models. In the music sector, different factors as our review continued, seem to be at play. There's greater reliance, particularly by small radio stations or specialized ones, and other users like the bar and the winery. I'm still a big believer that the consent decrees, an 80 year negotiation or regulation by the Justice Department, and the two performance rights organizations, ASCAP and BMI, and, two judges, is not the best way to regulate price control and negotiating using license rights.
So I think changes are due, whether or not we have time. The pandemic slowed down our initial ambitious goal, but I do hope that before my tenure's over, at least we'll have some commentary and perhaps propose changes to be considered by the courts, if we can get to it. But there's greater reliance interest that we have found through our two-year study on those consent decrees than there are in other ones. And I think we have now terminated over 850 existing consent decrees that were on the books, and worked defacto regulating various parts of the economy. It had no justification to do so.
NYLEN:
Well, thank you so much for joining us today, Makan.
DELRAHIM:
Thank you so much for having me, Leah. It's always good to see you. And thanks to CPI.
---